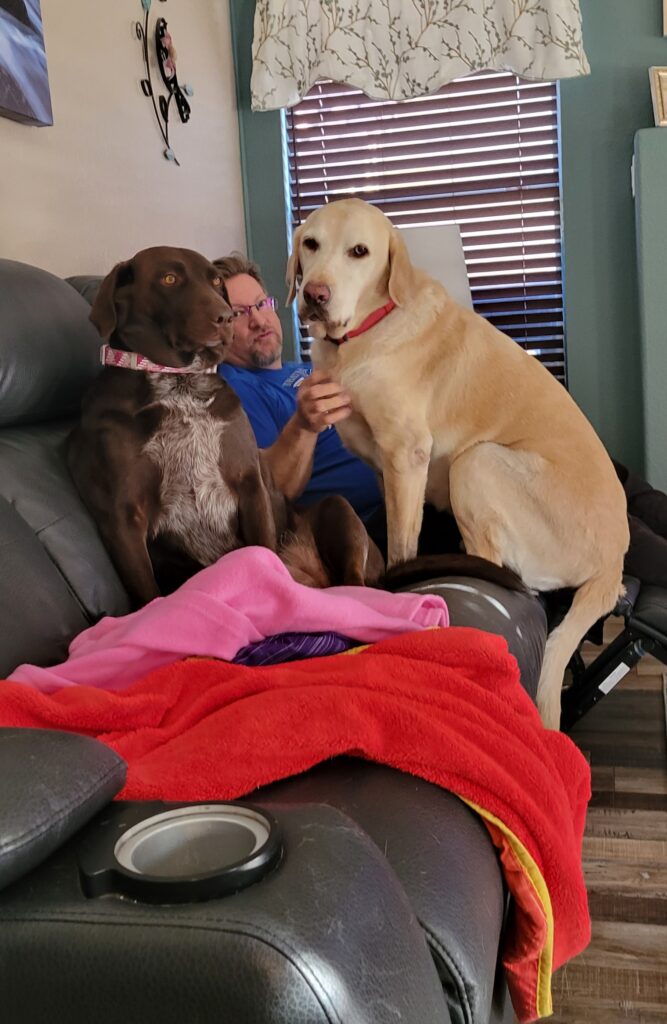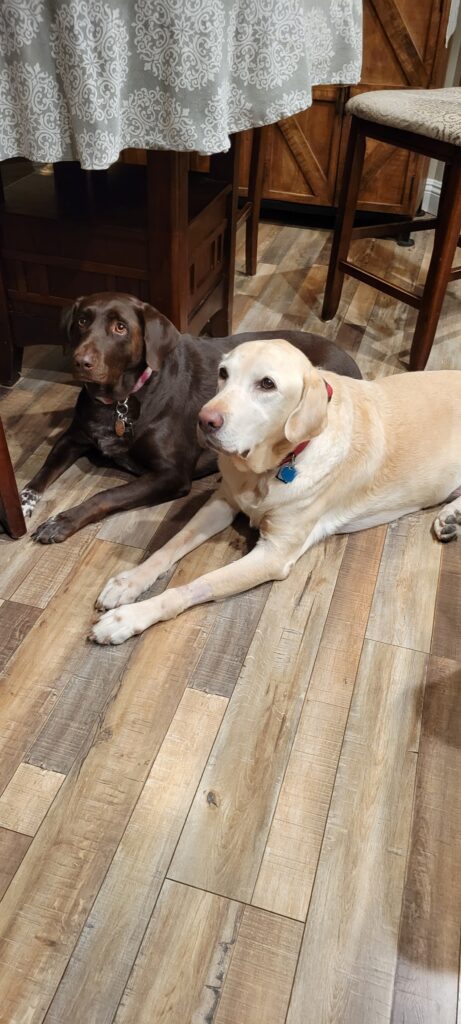 This is such a sweet update on Dixie!
"Hi, we just wanted to send along an update about our  rescued lab Dixie we adopted back in July 2022. 
Dixie has become such a wonderful part of the family. She's gotten very accustomed to our home and all the coziest spots, i.e the couch, our bed, right under our feet when cooking, the sunny spots by the pool and of course the outdoor couch!
She also has gotten used to dealing with our older lab who has epilepsy and she even yelped loud enough once while hovering over him during a seizure to pop him write out if it! She remains calm and makes sure she stays out of his way during those difficult moments. She's proven to be an excellent watch dog. During political campaign season she gave each door to door solicitor a peace of her mind, lol! We are very grateful she's come into our home.
Here's a few pics of her enjoying all of the attention and the couch lol! The pic of her in front of our other dog Kirby's crate was her keeping a watchful eye after he returned from the ER after some difficult seizures. ❤️
We are so very happy to have Dixie be a part of our family and her forever home in our hearts! ❤️"
Do you want to share your LVLR Alumni Happy Tail? Email your story and pics to [email protected]