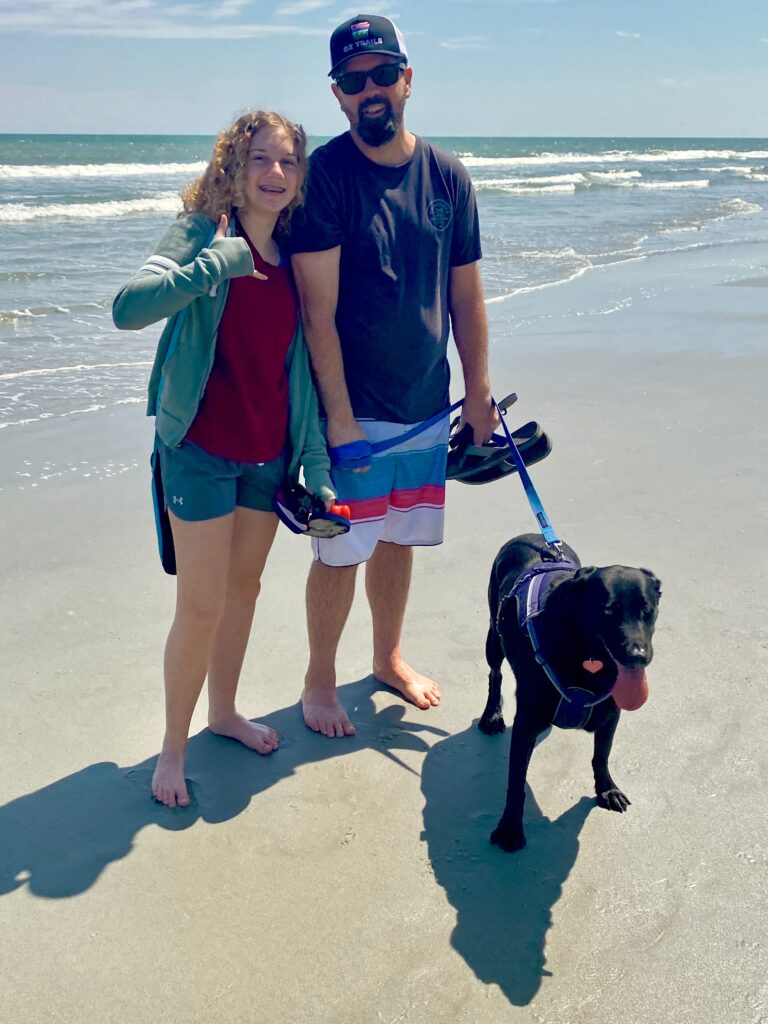 This is such a sweet update on Penny (formerly Maya )
"Well, it's been over four years since we adopted our sweet Penny, and every day she reminds us just how special she is. When we originally saw the post about her, it stated that she would be a special case adoption. They were looking for a family with other dogs who would give her the patience, love, and support she needed to feel confident and secure. As soon as we met her, I knew we were the family for her. She was timid, fearful, and cautious at first, but it didn't take long for her to open up and show us her playful, affectionate side. With the help of her sisters, she learned that she was part of a family who would always love and take special care of her. Once a Las Vegas girl, Penny has since moved and is now living the life in Myrtle Beach! "
Want to share your LVLR Alumni Happy Tail? Please email your story and pictures to [email protected].