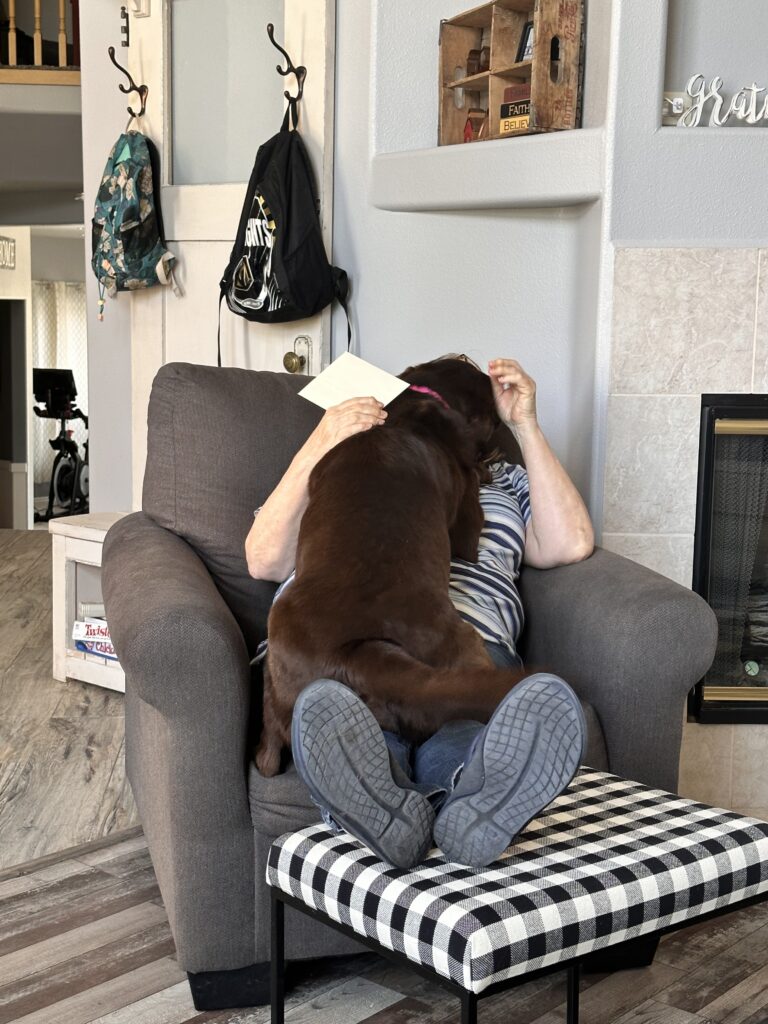 We have a wonderful Happy Tail for Mocha (formerly Keke)!
"Heres a few pics and videos of Mocha.  She is fitting nicely in with the pack of all girls. She is the biggest and the youngest of the three. She's playful, has lots of energy, recently got comfortable going in the pool and is now a pretty great swimmer. She loves to play with balls and frisbees. She's been socialized and has a great time at the dog park.  She's also really great on a leash and likes to hike at the mountain. She's a really great addition a phenomenal watchdog.
So happy we have her.
Shelly S."
Want to share you LVLR Almuni Happy Tail? Please email your story and pics to [email protected]